Ares Tours
2 or more days riding around Cyprus... includes a combo of the Tours available... available with or without accommodation
This video shows Some of the Tough Bits from the Nine Vikings from Norway Tour...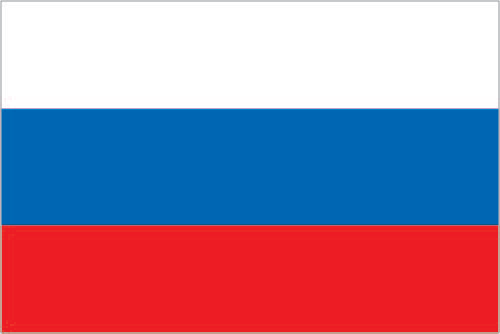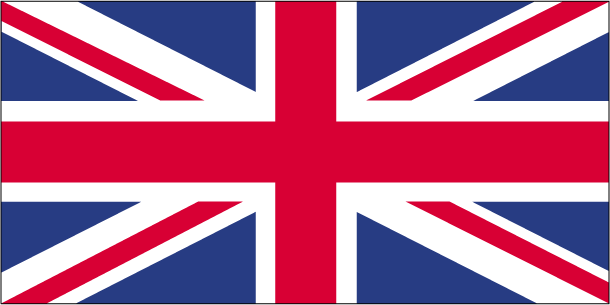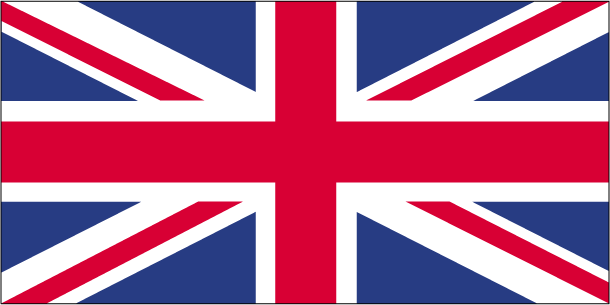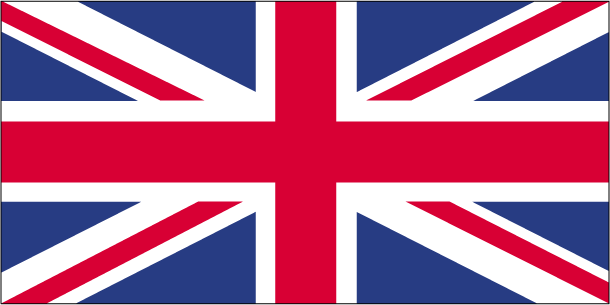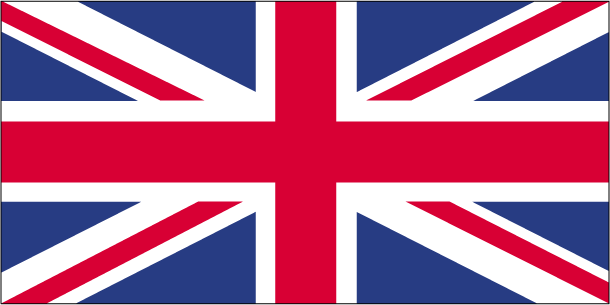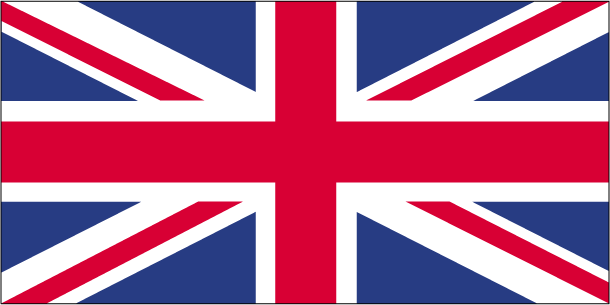 "Thank you Exclaim Enduro Tours, everything was at the highest level" | recommended by Evgeniy Melnikov
"I've been on a few tours (Spain etc.) and Richard (Exclaim Enduro Tours) has provided us with the best trip to date" | recommended by Neil Avery, Steve and Gareth

A superb trip. Relaxed yet exciting at the same time.
I've been on a few of these tours (Spain etc.) and Richard has provided us with the best trip to date.
Thanks
Neil, Steve and Gareth


"The best thing you can do on two wheels! And I Have done most of the other options!!" | recommended by Andy Oliver

1. Thanks Richard, this is a brilliant momento (Music edited video - Ed) of an equally brilliant few days. I have withdrawal symptoms almost daily!
Will be back very soon,
Best, Andy

2. Once again many thanks for a brilliant time last week - "These were definitely the best 3 days I've had on a bike - EVER"
Exclaim Enduro Tours offer great bikes, superb but varied terrain, suitably challenging (!!), good company and well organised. Andy
"It was really great" | recommended by Matthias

Again many thanks for organising the ride, it was really great. I was still aching several days afterwards! | recommended by Matthias


"Great" | recommended by Hernan Cortes
​
Hi Richard,
Good to see some clips of the ride. I am still feeling the effects on the knee joints!!
Great though,
Best, Hernan

"Amazing trip" | recommended by Omer & Asaf
​
To Richard and the rest of Exclaim Enduro Tours crew, many thanks for an amazing trip and many crazy rides!
Hope to see you soon,
Omer & Asaf

Jackie's First Time | "The Tour was excellent" | recommended by Jackie Ashman
​
Phew where do I start!!....FANTASTIC.. would be a good word to start with... the Exclaim Enduro Tour (3 days) was excellent... it was our first time off-roading and it was such a thrill... Not only was the biking fun but the whole 3 days.... the views were spectacular and we covered parts of Cyprus that we probably would have never found!

The Mill Hotel is out of this world, well I thought it was!... very different to your 'normal' holiday hotel... very comfortable and charming, relaxing atmosphere, which you need after each day on the bike/trails!

Then to finish off at the Med Hotel, really does complete your holiday!...
I would imagine that if you have ridden off-road before then you will find the trails challenging and fun... Richard was an excellent tour guide and fab host... you won't be disappointed!
Jackie
(1st female to ride the tour!)
ps - the local beer is good too!

"Just a line to say thanks for another brilliant tour" | recommended by Frankie Howard

1. It was a shame that you didn't ride on Friday because it was a real blast. I tackled terrain that I previously would have baulked at, and at speed too. My confidence levels were sky high. That Gas Gas of yours is a little belter of a bike and I really got on with it (apart from throwing it in a bush!).

Obviously there were some issues over the 3 days but on the whole it was another great tour run in the RR (Richard Reast) informal manner which is a big part of the reason we came back. Hope to see you again sometime.

Frankie | Conqueror of K3

2. My second tour in two years. What made me come back for more?
Yes, the bikes are good. Yes, the terrain is endless and superb. Yes the weather is perfect for biking. Those are a given. What makes Exclaim better is the attitude.
Ride hard, work the bikes and enjoy it.
Frankie Howard

3. Hi Richard, I have just watched the DVD of our tour together (again) and it never fails to make me smile and remind me of the excitement of the moment.
Thanks again for an exceptional tour.
Great terrain, great bikes and great company.
See you again soon.
Paul "Frankie" Howard

"Thank you Exclaim Enduro Tours team for the best adrenalin experience ever!" | recommended by Ari Reches

For me it's the first time riding on an enduro motorbike and the improvement during the trip was outstanding thanks to the professional guides Richard & David. The Venetian Camel Route was an unforgettable beautiful land scape and fun riding also. The Enduro School in the Quarry showed us we are 1 level ahead than we think :]
I must say it was very professional and well organised.
Last but not least, it was a real pleasure to meet the lovely Reast family.
I cannot wait for the next time... cheers


"The trip was truly amazing" Eli Grossman | Facebook Post
​
Me and my friend Ari Reches took a 3 days tour dunno exactly how it's being called by Exclaim but its not the most important detail in our story..(;

We arrived at Cyprus airport from Israel 08:00 am and quickly headed to the mountains escorted by Richard's wife Marie-Ange who gave us a fun welcome and the time went by easy and nicely.

I have to say that although our connection guy (Ofir Shurkin) in Israel tried to give us as much details as possible - I was pretty skeptic about the trip and when we've arrived the town and saw the hotel we were excited and felt much confidence in the trip's future.

Once we got to the bikes and met Richard and David everything went perfectly smooth and we've got specific and professional help and guidance on anything from wearing the gear for the first time to adjusting the GoPro or giving tips about extra gear to carry/not carry(:

The trails was not too hard or technical for us (as were both absolutely beginners) came all the time with patient explanations and gradually became more challenging and obviously more Funnn...

Myself, I'm a big fan of extreme sports and I've never felt those high level of adrenaline and fun - the trip was truly amazing - from the fresh food, the beautiful hotel the well-maintained machines everything was truly delightful.

Throughout the trip we've obtained some nice bruises and 'battle' marks which mainly happened thanks to our lack of experience and over enthusiasm (Richard might disagree but...)

To the people who comes to the next trips have fun and heed the food recommendations of the guys and Marie-Ange!

Thanks to them it was funner and easier to Endure(: the trip
Thanks again and hopefully see you sooner than you think!
Peace! Eli


"Great riding, weather, views and trails as per usual" | recommended by Nick Keys​
​​
1. Despite a few hiccups our amenable host, Captain Bligh, acted quickly and with some degree of self-sacrifice to repel the faint whiff of mutiny in the air. Great riding, weather, views and trails as per usual.

2. Hi Richard, thanks for some great riding around Cyprus - a fantastic holiday that will never be forgotten... for a number of reasons! All the best... Nick


Two Blondes and a Brunette | "This has been one of a kind vacation which I extensively enjoyed and can recommend to anyone who enjoys an off-road track" | recommended by Illyana Fink
​
Three Chicks on a Trip

The story before the story is very short - I NEED A VACATION. This is what I have decided about 3 years ago that once a year for one week mom goes on her OWN vacation. This is working up to the point of time were you tell a friend about it and so Monique joint who, of course, a few days later came up with Yael to join. Where to go was more difficult to decide - so many places, so little time - but as I did not intend to lose precision holiday hours we settled on a short flight and good weather like there is in Cyprus. Our tour guide (Richard from Exclaim Adventure Tours) was swiftly found and confirmed a tailored tour full of excitements for 3.5 days including triple B (bike, bed, breakfast) at a very reasonable price comparing to what is available on the market.

I will try to make it sweet giving you the interesting highlights - don't nail me on the sequence or names which I can anyway not remember for my knowledge of foreign languages excludes Greek completely.

Arrival at 8.00 am in similar weather we were picked up by Richard who transferred us to our lodge by car obviously, hopping under the shower and into the gear and off we go hitting base a few kilometers away in the country side with spectacular view. I have to note that it is a perfect place for a vacation home. Anyway, we are all in the right mood, giggling and laughing since we met at 3 am and people looking at us questioning what drugs we are on, ready for the ultimate experience.

This laughing started basically the moment the helmets went off (with the helmet on you simply don't see...) and continued throughout our holiday with intermissions of hilarious word exchanges.

Every shepherd needs to get to know his sheep, so after a short acquaintance with the ALL the family and a brief "you take this bike" we went off to training on easy terrain, showing how we are taking the turns, the ups and downs and so on. Anyway, Richard seemed pleased or he was too busy trying to follow Yael's riding skills while Monique was kicking-air looking for the ground and I was asking about a cigarette / lunch brake, we were joined by David - the second tour guide, a Scotsman, full of colorful vocabulary and as it turned out later very helpful in passing on and picking up bikes - to get to Bikers Paradise. As the name already mentions I would like to have one of these in my backyard. Sandy grounds, very little rock (or I did not hit that one), steep and shallow ups, but also downs - a real playground for all MX and Enduro fans.

Communication problems are part of getting to know one another and so I found myself following Monique who just went up about 75m 40% steep mountain piece trying to catch up with Richard and Yael. And there we were - Monique and me - on the top of this hill - all the others were over the hill already - with three options to go down, which frankly none of them suited me. Eventually I was still up there checking the options and before getting lonely and lost all by my own, I decided on getting down, half holding on and in, part walking and a lot of cursing. At the bottom Richard faces me saying: You were not supposed to go up there! - well, thanks honn' - maybe make that clear next time BEFORE I get up there…..

The rest of the day besides one closer look at the earth passed just fine. And yes, there was excellent lunch in between at a locally famous place with again very reasonable prices. On location Monique made it clear that no one should get into competition over eating with/against her. Yael was crushing ice and Richard and David found out that it will be difficult to stick a word when there are three women at the table. In all I was just pleased with my vacation so far.

In the afternoon we went to the beach, by bike of course, which was rock partly cliff right by the sea.

The driving sequence was established: Richard is first (someone needs to know where to go to), then Yael (pushy) followed by Monique and I was last followed by David. And as we are driving and enjoying ourselves, the first three are taking the left uphill, for whatever reason I decided that right looks better. Wrong choice. Right ended.
I just remember: oh shit, letting go of the bike and grabbing onto the last bushes before falling down the cliff trying to move on four up the saving edge. At that point of time I did not know yet, how far the bike fell or how deep this cliff is at all. I was still busy trying to get up.

David was first on location - sure he followed me, but on the left track….. Richard, Monique and Yael came over. First question was: are you alright? Something happened to you? while my head turned for the first time looking down and thinking oh shit, what's with the bike ? Thanks God, these bikes are made for throwing, too. After some climbing exercise by David and Richard, David drove the bike a bit more down to sea level and a different way up to where we were, kicked out the winch and finishing with "Gud, we hev'it un cam'rra" - you just have to lov'em !

The rest of the day passed easily, me following closely and not making my own tracks anymore. Hitting base for a few beers or shandy we were dropped off in the lodge, waiting for the dinner party to start at 8 pm while our stomachs where already squeaking from 6 onward. We made first in line at buffet and lay flat in bed at 9 pm. 18 hour days are just too much.

Second day started fresh at 8 am for breakfast - about 12 brands of cereals awaited Monique including English tea and toast as well as beloved tomatoes and scrambled eggs. The girl gotta eat something! Everything fresh from the cutting board which John our host and his wife Ann took care of. A lovely couple by the way, who really are fulfilling all wishes of the guest including pickups from town if the cab driver again did not find his way.

Not too sore and ready for takeoff at 9, hitting base, picking up bikes and off the road again. After some warm up with ups and downs off course, three times asking if there is no secondary road and once handing David the bike saying "will meet you upstairs" - a part that Yael decided that Monique will drive twice only for her to hit the only two stones in the radius of 50m (she has a gift for that) - , some curvy on-road driving in beautiful scenery followed by a very wet river crossing we had lunch at the beach (I ate half of Richards grilled octopus - excellent!!), and for desert we had salt planes, beaches and dunes.

There is mostly just one way to go i.e. there is one track that can be followed or you can see the tracks in the dirt. The moment there is a crossway mostly there is someone waiting for you, so you know where to continue to. If not, there is David right behind you with a brief nod for directions - colorful language yes, but not of many words. ("Go' on then")

As I decided that I was on vacation and did not intend to go for any broken bones, and rocks are not that much fun to fall on, I was taking it easy - as easy as I could take it going about 40 mph on gravel….. Seems that for David it was getting too bloody boring so he passed me - there was anyway just one way that I could go and no edges to fall over. He awaited me about a kilometer further, sitting on the ground, leaning against his bike and looking at the watch when seeing me. 'Fuck'off' is also colorful.

The following dune decent didn't work out to well for Yael, who for some reason did not see the step down in the dunes and decided to flip it down. That was the first time that I seen David throw his bike to jump to attention and depretzel Yael. Of course it's on cam'rra and Yael also did not have any injuries - sure, with 18 you're still flexible…. In the meantime I was looking for the secondary road and managed just fine. Up as well as down.

Same same in the evening we were having a ball at base rofl-ing

The Viper Trail was scheduled on our 3rd day for which we had to get to the mountains of Cyprus up to 2000 m involving some extensive road travelling but we were rewarded with a picturesque single trail in a lonesome valley about 5m on top of the little river that by whatever means carried gigantic stones. Accidents excluded and were not thought of as there was no way a helicopter could have possibly landed anywhere near.
Monique, however, had decided already in the morning putting her big-bud-pants on that it was her day to fall which she extensively exercised at any possibility including schnitzel, pretzel and full breading……

It was also David's big day as suicide is not one of my favorites so he passed the bike for me at numerous occasions (Thanks again honn'); overall I guess that was easier than having to climb after the bike while I go over the cliff again. I am not mentioning Yael who was probably born on the bike - she just drove the damn thing down and up and sideways.

Because of the long road ride and the many handing of bikes we only got to lunch at about 2.30 upsetting the girls very much. Nevertheless we had to go back down - again on road - which would not have been that bad if the temperature drop due to rain would not have been that dramatically. For whatever reason Cyprus Mountains decided to drop to 14C which is kind of cold in T-shirt gear and at 80 km/h. Just as I thought it could not be worse in addition it started to rain - bad day.

I tried to fold myself on the bike as good as I could. The helmet constantly bumped the handle bar, the tits were rubbing the seat and the ass, yeh, well… The exhaust of the Husqvarna that I cursed all these days for burning thru my boots and cloths became my best friend. On a stop we actually warmed our hands on the muffler which also was kinda cold….

At the time when I could not stand it anymore and was frozen stiff I decided to sing. Now, singing is not my thing in general, but with "I am walking on Sunshine - a ha,…" I at least passed the time and improved my mood extremely. At the gas stop Richard was shocked that we were still laughing (helmets went off….) and not whining like little boys. We could see him making a very interesting movement trying to rub his nipples (frozen) with the inner side of the upper arms - we suggested padded bra's and bursted out laughing again.

After all this cold on-road driving we needed to take a shortcut off-road. By now it was getting dark which normally is not a problem except that you do not see anything anymore, especially when some of the bikes did not have head lights…. Well, this was not planned, at least not like this. Off-road became very difficult due to mud - it did rain.

Now, for two days we have been passing at a certain corner off-road, and two days I ran on this specific corner into the wall. It was not me, I swear, there was a big stone that was completely distracting my mind. Can you image that coming from the other side and in the mud I got again distracted by that damn f*ing stone, I fell flat on my ass, cursing hell and myself while David and Monique just said LOL 'it's the corner…'

Not giving enough gas the mud wound around my tire - an experience that I thought could only happen to small wheels, I was proven wrong - until I could not move anymore. Stuck, no go.

No wood in the area I dug out the mud with my hands, Richard found some branch that helped and eventually drove the bike down some 100 m to more solid grounds while I was trying not to slide on my ass downhill. The girls were patiently waiting amused by my apart walking skills.

It must have been nearly 6 and completely dark when we hit base, completely exhausted and frozen stiff but still in a good mood; I think I only defrosted a few good hours after hitting bed.

Last day was three peaks which included a lot of ups and downs - of course, if you want to get to the peak you need to go uphill. My conversations with David got very monotone: the answer to the question of a secondary road was always no. So I had to move my ass up there, the others were all up already. I do not have that much of a problem to get up there. My point was that I needed to get it down also. Anyway Richard tried to be very motivating and trying to pet my ego in spite of the fact that I told him that I am too old for that and that this does not work on me anymore.

One of the motivational hill run ups, me cursing that I had booked that vacation to begin with, near tearing the gas in second and humping the handle bar, this time Richard on my back tire with the camera, I have a tree branch in the road. Quickly thinking that 10cm wood or rock does not make the difference I just go over it, taking the turn just to face the rest of the tree on the track. There I was, flat on the floor, me on the left, the bike on the right and both of us facing the tree from down upward.

Who the hell is doing these things, just leaving trees in the way?

Another one up, my back tire is dancing shimmy while my nose is about to kiss the front wheel and I finally made it to the top and just have to take an easy turn - bam - on the floor again. Richards comment: I do not understand you. You take this massive uphill that guys get scared of with no problems and then you cannot take THAT turn?
The cunning answer was: Shut up! I found the perfect place in the sun!

In all, this has been one of a kind vacation which I extensively enjoyed and can recommend to anyone who enjoys an off-road track. Special thanks to everyone who participated (Monique, Yael, David, Richard and family as well as John and Ann) and made it was: a wonderful ride!

"The tour guide should go first" is a famous quote of Richard trying to keep Yael from just leaving us all alone in the wilderness.
And this one is for David's future girl trips: Get on, sit down, hold on, shut up.
( I am not quiet sure if Richard and David are going to take another girly group - or maybe specifically an Israeli girly group).

Yana


"I can honestly recommend the experience to anybody" | recommended by Marko Lindros

When I initially contacted Richard, I was expecting the tours are slow cruising speed fire road trips around Cyprus. I still was when, when I booked two days tour. But, I couldn't be more wrong, at least about the speed!

Richard, Fabrice and David found out that I'm an expert rider, so they did their best successfully to keep me busy with nice technical trail and flat out full speed fire road stuff. As the guys had advantage with their home turf, I had two full days of nice riding!

I was lucky to receive a brand new GasGas 300 Six Days for break in, so no complaints about bike or riding gear.

With the GasGas mandatory service break, I took the opportunity of riding KTM 525 as well. After personal suspension clicker settings, I enjoyed the power of the bike as well.
One of the things I liked, was the fact, that the guys did not mind me making the personal adjustments to the bikes, messing with the handlebar, lever positions, clickers, setting the sag, etc..

I can honestly recommend the experience to anybody, with the versatility of the terrain, and adjustability of the riding trail, the guys can tailor the ride to suit the level of rider experience. The Contour HD video is a nice add on to take home.

Special thanks go to Richard's wife Marie-Ange for arranging horseback riding for my wife in the nearby stables.

This was one those unique come as a client, leave as a friend experiences!
Marko


"A fantastic week that I have strongly recommended to anyone interested in a biking holiday" | recommended by Neil Avery in TBM Magazine

I would like to thank Richard of Exclaim Tours for a fantastic week that I have strongly recommended to anyone interested in a biking holiday.

It was our first visit to Cyprus, and one that won't be forgotten. As promised there was a good mix of riding and culture, though I still think it is only Richard who can see the snakes. I remember in my email that we were experienced riders (ahem!) and could the tour be made a little bit more technical. The reply was "no problem" and a new schedule was sent through which included less mileage, more technical terrain and a day's trials bike riding. A little unsure of trials riding I went along with it as the other two from our party, Gareth and Steve, who used to compete in their younger days, were bouncing at the thought.

On arrival, we were welcomed and driven straight to The Mill Hotel in the Troodos Mountains. Now I need to stop and emphasise - it is possibly the best I've ever stayed in. A large converted mill that I find difficult to describe.

Back to the tour, the bikes were literally brand new and the ones that weren't were in very good condition. Being refueled and set-up by Dad who entertained us with stories from back in the day, reminding us of how easy we've got it these days.

Day one and I thought "my God" when I said experienced I hardly expected to find the only river on the island and see my KTM 525 laying at the bottom of it, in a country that hadn't seen rain for six months, Richard made sure that we were riding in true Welsh weather conditions. A good hour of wrestling and laughing got us all through and onto lunch.

The Cypriots are very pleasant people who all seem to know each other's families and after Richard convinced them that he was some sort of relation, the food arrived and was consumed at an alarming rate. It was then on to the not so wet afternoon consisting of high passes, culture and rest stops.

Back to the hotel for a rest and shower then out for food and beer, a welcome treat after a hard day in the office. Day two was much the same without passing the same point twice, very enjoyable. Then came day three, the trials day. I had never sat on one before and it was like riding a BMX. Chris, the Cypriot ex-trials champion, brought along three nearly new Gas Gas 280 machines and was very helpful and patient explaining to me that there was no need to hold the throttle wide open and launch at everything in sight. We set up a taped off course and spent the morning practicing and chatting and the afternoon riding along an old mine path, still with culture stops explaining of when the mines used to operate. A day I would recommend to everyone.

Day four was the trip down from the Troodos Mountains to the beach, which was, for the most part, light tarmac and off road work for the morning then onto a sandy motocross track which really tested all our abilities. On arrival to the Holiday Inn, again another great hotel, right on the sea front, we rested with a beer, and then it was out for food and more beer.

Day five was rest day and time for snorkelling and relaxing, I recommend anyone to go jet skiing in Cyprus, the guy hiring them out simply said "There's the throttle see you in half an hour" which was time enough to enjoy them.

Day six was the final blast, which included another sandy motocross track, that really took its toll, for anyone who has not ridden in sand before this is a must. Then on to a lap around the Akrotiri military base which also included a huge sand playground. Finally a long trek across cliff tops exploring new areas. We actually took our gear with us and snorkelled at Aphrodite's Rock.

The final night out was a big one, which carried on until the early hours. A relaxing / hung over morning before the flight home. Again all transfers sorted.
A week to remember. Thanks again to Richard of Exclaim Tours.


"I've certainly come back not completely rested due to all the adrenaline rushes" | recommended by Annette

Hi Richard
May I just say thank you so much from Blll and I for the wonderful care and hospitality that you and Fabrice gave us throughout our stay. We've really enjoyed it and the few photos that I've posted on Facebook, these have been well received!
Hope all is well with you and the family. I've certainly come back not completely rested due to all the adrenaline rushes but am a very satisfied and happy participant:)
Many thanks, Annette

Hi Richard
Many thanks for the videos that you've sent through. We both really enjoyed watching them. They'll certainly be a great reminder of the fantastic time we had! Loved the choice in music too:)
Take care, Annette


"We were buzzing after the riding" recommended by Helen Webb

Hi Richard,
We were buzzing after the riding, was a great few days and so grateful for having such great memories of Cyprus to look back on, another big thank you to you and yours for making us feel so welcome and providing so much fun.

Me and Vaughan sat and went through some thoughts on feedback for the trip... we were well aware that we could have asked you for anything during the trip...
Information :
+ Good website not rammed with stuff and easy to navigate
+ Booking information and ride reports all good, friendly and prompt response to emails
+ Good directions and welcome pack, nice touch with kit list

Equipment :
+ Bikes were great (Vaughan regrets not trying the two strokes, was only cos he was loving the KTM tho)
+ All Vaughan's equipment was good...
Suggest - Head Cam [ since added Contour camera - Ed ]

Trails / Routes :
+ Good planning and timekeeping
+ Adaptable and choices - felt we could ask you to do any sort of terrain or try some skills and you would accommodate
+ Personal service
- Bit too much road on day one at the beach but I appreciate that we took our time and you really looked after us, particularly when Vaughan was lava hot!
Suggest - a map to look at the trails and routes taken [ since added Garmin GPS - Ed ]

Richard :
+ Great at communicating, good methods and explanation of riding skills. We learnt so much and were thank full of all your input, I guess some people just want to come and ride, but you provide some great teaching and demonstrations that built our confidence and most important fun
+ Good friendly service, we felt really relaxed and had a laugh with yourself and David

David :
+ Good entertainment, great attitude - I really thank David for looking after me so well, starting the bike and helping me on and of course picking it all up when I fell off. At no point did David moan, grimace or appear like he had had enough, all was dealt with in good spirits and that made such a difference
+ Was good that he didn't interfere or contradict anything you said, well as far as the riding was concerned... didn't give much advice but was good when he gave it
​
We were both glad we got to ride the Viper Trail... as it was a great adventure to watch you finding routes through despite it being a mission.
I hope this is useful, we look forward to receiving the DVD as we have talked of our antics and newly found skills.
Thanks again and have fun,
Helen & Vaughan